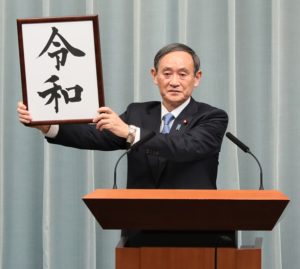 Japan's Prime Minister Yoshihide Suga
The Tokyo Olympics will take place next summer, vows Japan's new Prime Minister.
The 2020 Games were postponed because of the Covid-19 pandemic.
Yoshihide Suga said staging the event will show that "humanity" beaten the virus.
He told the UN General Assembly's virtual summit that Japan would "proactively lead" the world's recovery from coronavirus.
He said: "In the summer of next year, Japan is determined to host the Tokyo Olympic and Paralympic Games as proof that humanity has defeated the pandemic.
"I will continue to spare no effort in order to welcome you to Games that are safe and secure."