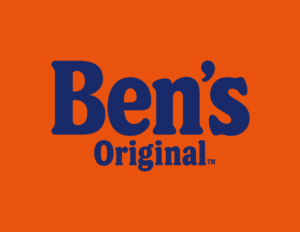 The name Uncle Ben's rice has been changed after implications it was racially stereotyping.
The distinct bright orange package will now be called Ben's Original.
Owners Mars said it was the "right time to make meaningful changes".
The picture of rice farmer "Uncle Ben" is also being dropped after some 70 years.
Mars global president Fiona Dawson said:
"We listened to our associates and our customers and the time is right to make meaningful changes across society.
"When you are making these changes, you are not going to please everyone. But it's about doing the right thing, not the easy thing."
Mars explained the man was a ""beloved Chicago chef and waiter named Frank Brown".
But critics said the white-haired black man, sometimes with a bow tie, evokes servitude.