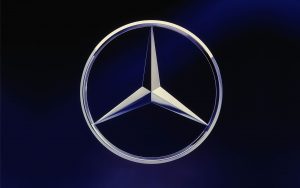 Mercedes Benz car owners in Britain could receive up to £10,000 in compensation after the company's diesel emissions' scandal.
London based law firm Fox Williams has teamed up with American lawyers Hagens Berman to put together a claim.
The action will relate to Mercedes' BlueTEC diesel engines.
It's alleged the vehicles gave out emission pollutants at higher levels on the road than in laboratory tests.
It's said the engines had a hidden "defeat device" to hide the true levels of nitrogen oxide.
The claim by Hagens Berman in America led to a £530 million payout to US owners.
Fox Williams believes the UK has more than one million potential claimants.
They could receive between £3,000 and £10,000 per car.
Andrew Hill, the Fox Williams partner who is leading the action, said:
"Like many members of the general public, I have been shocked at the allegations of deception and fraud made against some of the world's largest and most prestigious automotive manufacturers, including Mercedes-Benz.
"We believe business and private owners in England and Wales will very likely have good claims for the damage caused to them from unwittingly owning or leasing dirty diesels."
Mercedes-Benz said:
"The emissions control system of US vehicles differs in comparison to vehicles in Europe both with respect to hardware components and configuration of the control software.
"In addition, the legal framework and certification process in the US is different to that in Europe.
"We believe the claims brought forward by the UK law firms are without merit and will vigorously defend against any group action."
Daimler AG, the parent company of Mercedes-Benz, was fined more than £700m by German prosecutors in 2019 over the diesel emissions scandal.
The affected models are said to include: A-Class, B-Class, C-Class, Citan, CLA, CLS, E-Class, GL-Class, GLA-Class, GLC-Class, GLE-Class, GLS, M-Class, S-Class, SLK, Sprinter, V-Class, and Vito, built between 2008 and 2018.