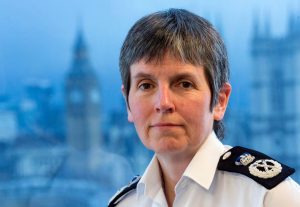 Scotland Yard is willing to help American investigators probing Prince Andrew and allegations of sex offences.
Andrew was a close friend of the late billionaire Jeffrey Epstein and his former girlfriend Ghislaine Maxwell.
Convicted paedophile Epstein hanged himself in prison awaiting trial on sex trafficking offences.
And British socialite Maxwell – daughter of the disgrace press baron Robert Maxwell – is currently in custody on sex charges.
She dated both Epstein and Andrew.
The Metropolitan Police Commissioner Dame Cressida Dick said:
"The locus and focus of any investigation in relation to Jeffrey Epstein for example is clearly in America.
"If the Americans need our assistance at any stage, then we will give them that."
Lawyers acting for alleged victims of Epstein claims they have been frustrated in attempts to talk to Prince Andrew.
The Department for Justice (DOJ) has also made official requests to talk to the Duke.
One woman – Virginia Roberts-Giuffre – claims she was made to have sex with Andrew during a trip to London in 2001.
He denies the allegations.
Andrew's legal team said earlier:
"The Duke of York has on at least three occasions this year offered his assistance as a witness to the DOJ.
"Unfortunately, the DOJ has reacted to the first two offers by breaching their own confidentiality rules and claiming that the Duke has offered zero co-operation.
"In doing so, they are perhaps seeking publicity rather than accepting the assistance proffered."