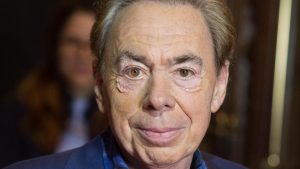 Impresario Andrew Lloyd Webber has volunteered for trials of a Covid-19 vaccine.
He said he's taking part in a bid to help bring performance arts back to Britain.
Webber, 72, – an Oscar winning composer – has already had his first course of treatment.
He posted to Twitter:
"Just completed the Oxford Covid-19 vaccine trial.
"I'll do anything to get theatres large and small open again and actors and musicians back to work. – ALW."
The Oxford University vaccine has shown early promise.
Several hundred volunteers around the world are taking part in trials.
Before starting treatment, Webber posted:
"I am excited that tomorrow I am going to be vaccinated for the Oxford COVID 19 trial."
Webber is concerned about theatres shutting down due to the coronavirus lockdown.
He has called on the Government for "clarity and consistency" about their future.
Already several high-profile West End shows – including Phantom of the Opera – will not play until 2021 at least.
Webber believes the situation is "hopeless."
He said: "It's a lot of money and we can't do it indefinitely.
"We've reached our borrowing limits."