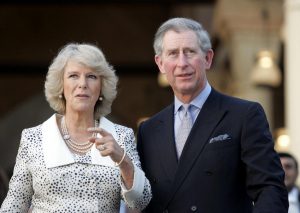 The Royal Family will lead the nation in VJ Day tributes to mark the 75th anniversary of Japan surrendering to Allied forces – despite the coronavirus pandemic.
The Prince of Wales and Duchess of Cornwall are to take part in a private service of remembrance and thanksgiving at the National Memorial Arboretum in Staffordshire.
At 11.00 Charles and Camilla will lead a national two-minute silence in honour of those who lost their lives in the war.
There is a flypast by the Battle of Britain Memorial Flight.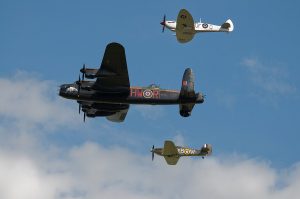 Battle of Britain Memorial Flight
And, the Red Arrows will also fly over Edinburgh, Belfast, Cardiff, and London.
Meanwhile, the Duke of Edinburgh will make a rare public appearance on large screens placed across the country playing a photo montage of war veterans.
Philip, aged 99, served on the HMS Whelp, which was present in Tokyo Bay when Japanese officials signed the surrender documents aboard the USS Missouri.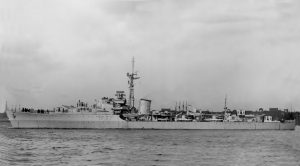 HMS Whelp
Prince William will appear in "VJ Day 75: The Nation's Tribute" – a pre-recorded BBC programme filmed at Horse Guards Parade.
William will salute people's sacrifices during the war in the Far East.
Prime Minister Boris Johnson said wanted VJ Day to remember the veterans who "were among the last to come home" and "brought an end to the Second World War" which "changed the course of history for the better".
The Commonwealth War Graves Commission (CWGC) has its own online Wall of Remembrance, launched for VE Day to collate families' memories and tributes.
Liz Woodfield, director of information and communication at CWGC, said:
"Whether it is a simple thank you, a picture, or a few lines of text, we want to collect as many tributes as possible.
"Despite trying circumstances, we will ensure that these men and women are remembered in perpetuity."