Continuing US tariff on Scotch whisky damaging the industry, warns distillers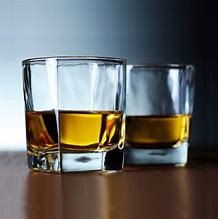 America is to continue its tariff on single malt Scotch – despite distillers warning the levy was putting the whisky industry at risk.
Britain's trade secretary Liz Truss has raised the issue with Washington.
She said: "These tariffs damage industry and livelihoods on both sides of the Atlantic and are in nobody's interests.
"I am therefore stepping up talks with the US to remove them as soon as possible."
The US Government has kept the tariffs on European goods as part of a long running trade dispute.
However, a threat to add extra levies did not materialise.
The Scotch Whisky Association said UK exports to the US had fallen 30% since the tariff came into force.
It said jobs and the supply chain were at risk.
Chief executive Karen Betts said.
"It has taken the UK government a full six months after the UK left the EU to start to tackle tariffs directly with the US government, which seems to us inexplicably slow.
"Scotch whisky is a crucial part of Scotland's economy, employing over 11,000 people and many more than that through our supply chain, in some of the UK's most productive jobs."