Ghislaine Maxwell has "a lot of information" on powerful people, claims new documentary.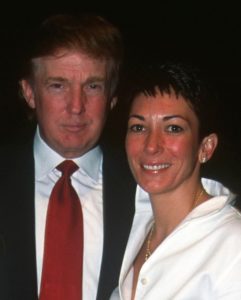 Alleged sex trafficker Ghislaine Maxwell has "a lot of information" about powerful people, claims a documentary.
The British socialite was a former girlfriend of billionaire paedophile Jeffrey Epstein.
It's claimed Maxwell, 57, recruited teenage girls not only for Epstein to abuse but for them to have sex with his friends.
One victim claims she had sex three times with Prince Andrew – also a former boyfriend of Maxwell.
Andrew denies the allegation.
Maxwell is due to stand trial next year in New York.
She is currently being held in custody after a failed bail appeal.
Now, a documentary claims the trial will expose "certain people" of influence, claims producer Bob Friedman.
"Surviving Jeffrey Epstein" is being released on the anniversary of Epstein's death in his cell by hanging.
Mr Friedman said the team's investigation had led to a greater understanding of Maxwell's vast connections within the elite.
He added: "Clearly we believe that she does have a lot of information, when you're facing 35 years of potential imprisonment.
"No-one knows exactly how this will go, the case is scheduled for next July which is a long time to stay in prison and await a trial.
"We believe certain people will be outed as a result of this and we believe that she does have a lot of this information.
"We think that this goes way beyond the assaults and many of the things we've heard about – the context of these relationships with her… this world of extreme power and of wealth and of connections and of relationships."
Epstein was known to be good friends with American President Donald Trump and former President Bill Clinton.
In two recent interviews Mr Trump has "wished" Ghislaine Maxwell well.