Award winning cartoonist Steve Bell dropped by Guardian after 40 years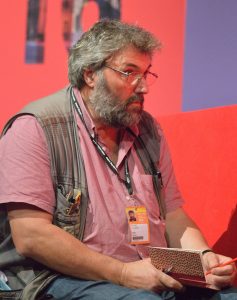 Award winning political cartoonist Steve Bell is leaving the Guardian after nearly 40 years' work.
His contract will not be renewed as the newspaper plans to cut 180 jobs in the wake of the coronavirus pandemic.
Bell, 69, has remorselessly lampooned politicians of all hues.
He drew Prime Minister John Major wearing his underpants outside his trousers and Tony Blair with a mad-squinting eye.
After the death of Maggie Thatcher he drew her descending into hell – and complaining about a pit still being open.
However, his work has been recently criticised by the Guardian; editors spiked two cartoons.
Bell commented: "Does the Guardian no longer tolerate content that runs counter to its editorial line?"
In 2015 The Guardian received more than 300 complaints over a cartoon depicting the SNP's Alex Salmond and Nicole Sturgeon dancing in kilts.
Times art critic Waldemar Januszczak said on Twitter:
"I worked with Steve Bell when I was at The Guardian.
"He was and is an evil genius.
"Anyone who thinks it's a good idea to get rid of Steve Bell is a pitiful thinker.
"Pitiful."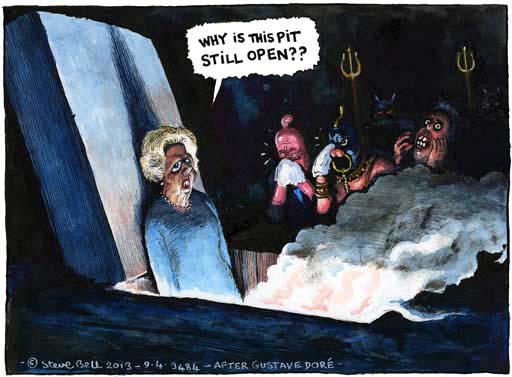 ©Steve Bell. The death of Maggie Thatcher