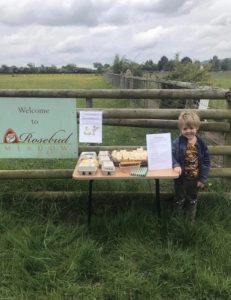 Credit: Twitter @philipserrell
Schoolboy Harry Clare was left in tears after thieves stole all his stock and honesty box from a stall at his home.
Five-year-old Harry sells eggs from his own chickens, and goat's milk.
He also sells his mum's home made soap.
Each morning he re-stocks the table and leaves his honesty box.
But when he returned all the items had gone, along with the box.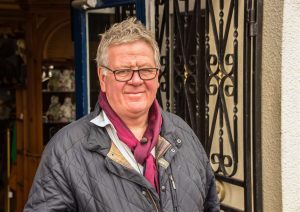 Philip Serrell
Television auctioneer Philip Serrell, who lives near Harry in Malvern, Worcestershire, spotted the boy's plight – and posted the theft on Twitter.
Within hours the theft had gone viral with offers of support coming in from all over the world.
Harry said: "I lost my shop and feel really sad.
"I liked making people happy.
"I still want to be a shopkeeper because I want to sell my mummy's soap.
"I'm going to carry on with it."
Mum Rosie, 35, said people had offered to replace Harry's lost stock.
She added: "The shop is his pride and joy.
"In the morning he was very upset.
"There were lots of tears.
"He had never lost anything from there before and didn't understand why somebody would do that to him.
"I did try to explain to him that maybe the person who took the things was somebody in need.
"But that is difficult because they had taken everything.
"All that was left was the table and the sign."
The police are investigating the theft.