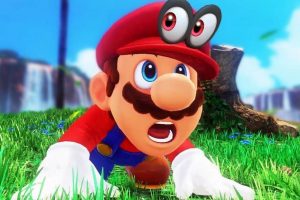 Credit Nintendo
A sealed cartridge of the Super Mario Bros game for Nintendo has sold for more than £90,000.
It's the highest price ever paid at auction for a video game.
The previous record was a sealed copy of Mega Man which reached £60,000 last year.
The Super Mario Bros had not been opened since it was bought in 1985.
It had an original cardboard hang tab – used before the game packaging changed to plastic tags.
Heritage Auctions said "collectors coveted the copy because it has been sealed since 1985 and retained its original hang tab".
Also, the packaging was updated continuously which lead to the scrapping of the hang tab.
Super Mario Bros was a launch title for Nintendo.
It became one of the highest-selling games on the console.