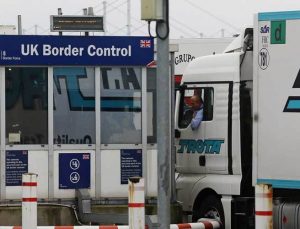 The Government is to invest £705 million on infra-structure and staff to ensure Britain's border systems is fully functional before leaving the EU.
Cabinet Office Minister Michael Gove said the money would help traders and the border industry to "manage the changes and seize opportunities".
The cost includes £235 million for staffing and IT systems.
And, there is £470 million for port and inland building to follow the new custom procedures.
Mr Gove said: "We are taking back control of our borders and leaving the single market and the customs union at the end of this year, bringing both changes and significant opportunities for which we all need to prepare.
"With or without further agreement with the EU, this £705 million will ensure that the necessary infrastructure, tech and border personnel are in place so that our traders and the border industry are able to manage the changes and seize the opportunities as we lay the foundations for the world's most effective and secure border."
Britain is set to leave the EU on December 31st, 2020.