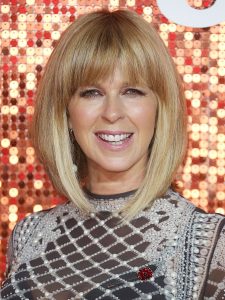 Doctors have told TV presenter Kate Garraway to return to work to "get on with her life".
The Good Morning Britain host has been caring for her husband Derek Draper.
The former Labour spin guru is slowly recovering from coronavirus.
Kate said he'd come out of an induced coma, but "he sort of can't wake up".
However, doctors do not know if Mr Draper will fully recover – even then it could take years.
Kate, 53, told Hello magazine:
"The doctors have been urging me not to put my life on pause.
"They've told me that I need to go back to work and create a routine in our lives again.
"The children and Derek are all I've thought about and they're the most important people in my life, but I must create structure and normality for the children, to clean the bath, put the plates in the dishwasher and tidy the house.
"I also need to get back to work so that I can provide for the children and we can do things together, to make them feel that the light hasn't gone out of their lives, that there's hope for the future.
"But the doctors have warned that his condition could persist for years, so I have to get on with life whilst we are waiting for him to get better."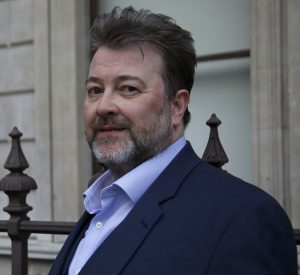 Derek Draper
Kate returned to ITV's GMB sofa for the first time since her husband was taken ill more than 100 days ago to talk to co-presenters Piers Morgan and Susanna Reid.
She said: "It's a strange word 'coma'. He was induced into the coma… as a way of resting the lungs…
"Of course, now they're no longer keeping him in the coma, and he sort of can't wake-up.
"Wonderfully, his eyes are opening but we have no real knowledge of what he can see and feel and hear."
"The doctors keep saying it is a miracle that he's still alive.
"He's as sick as anyone they have ever seen in 35 years of medicine, never mind Covid, and some of those people that were as sick as him aren't here".
"Six times they've said he's not going to make it.
"So, he has been very, very sick.
"The problem is it's a new disease that nobody knows."
"It's great that there are some flickers of hope.
"His lungs are starting to recover a little bit; his kidneys are doing better, and his liver is doing better but they don't know how much better it can get.
"There's just nothing to compare it with."
"Each day it's been a new terror.
"Just when I thought we were moving forward; we now know it can affect your body everywhere.
"We'll never give up and I know the NHS will never give up."