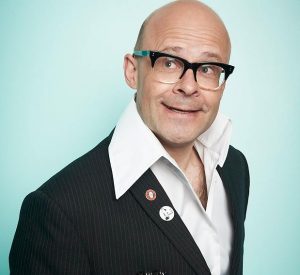 Television funny man Harry Hill almost returned to his old job as a doctor to help the frontline fight against coronavirus.
It's 30 years since Hill, 55, quit as a junior doctor to pursue a showbusiness career.
He said he was approached by an NHS official to work at London's Nightingale Hospital.
But he felt he had to turn down the offer due to the lack of experience.
Hill said: "I've got cold sweat dripping down my back, and I said, 'Well, to be honest, I'm in south London so it would be quite difficult for me to get to'.
He added: "I did say to her, 'It was 30 years ago. I was only a junior doctor and my specialisation was general medicine'.
"I'd submitted the form and then I thought, 'Oh Christ. What the hell could I actually do?'"
The former doctor was aged 25 when he started at Doncaster Royal Infirmary.