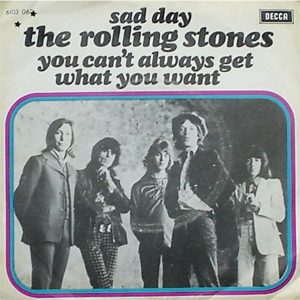 The Rolling Stones will take legal action against Donald Trump if he continues to play "You Can't Always Get What You Want" as his walk off music.
The Stones have asked Broadcast Music Inc (BMI) to have the track stopped for supporting "politically partisan purposes".
And they threaten a lawsuit if the President continues to do so.
In a press statement – wonderfully headlined "This Could Be The Last Time" – the Stones' advisers said:
"Despite cease and desist directives to Donald Trump in the past, the Rolling Stones are taking further steps to exclude him using their songs at any of his future political campaigning.
"The Stones' legal team [is] working with BMI… BMI (has) notified the Trump campaign on behalf of the Stones that the unauthorized use of their songs will constitute a breach of its licensing agreement.
"If Donald Trump disregards the exclusion and persists, then he would face a lawsuit for breaking the embargo and playing music that has not been licensed."
The BMI contends the Trump team is subject to a licence specifically set up for political uses, which allows songwriters to object to and withhold use.
The BMI said: "The Trump campaign has a Political Entities License which authorizes the public performance of more than 15 million musical works in BMI's repertoire wherever campaign events occur.
"There is a provision, however, that allows BMI to exclude musical works from the license if a songwriter or publisher objects to its use by a campaign.
"BMI has received such an objection and sent a letter notifying the Trump campaign that the Rolling Stones' works have been removed from the campaign license, and advising the campaign that any future use of these musical compositions will be in breach of its license agreement with BMI."
"You Can't Always Get What You Want" is from the Stones 1969 album "Let It Bleed".