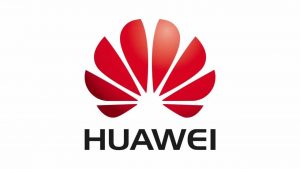 Tech titan Huawei is on a list of 20 companies the Trump administration says are in the hands of the Chinese military.
Its inclusion comes as economic and political tension mounts between America and China.
The two countries are at loggerheads over trade, the coronavirus pandemic and Hong Kong.
Huawei was put on a Washington trade blacklist a year ago.
Since then the US has embarked on a world-wide campaign to prevent allies using Huawei to help set up 5G networks.
However, last year Britain decided to allow the tech firm to be involved in its 5G infrastructure – albeit a limited role.
That decision, taken by Boris Johnson, is now under review as America ramps up the pressure to pull out.
Mr Johnson is also facing a revolt from more than 50 of his own concerned MPs over the deal.
America's defence department has drawn up the list of companies "owned or controlled" by the People's Liberation Army.
Apart from Huawei it includes video surveillance company Hikvision, China Telecommunications Corp and plane manufacturer Aviation Industry Corp of China (AVIC).
Being named does not attract any penalties – but, under the law, President Donald Trump could impose sanctions should he wish to do so.
The White House did not comment on the possibility.
However, a senior administration official said it could be "a useful tool for the US government, companies, investors, academic institutions, and like-minded partners to conduct due diligence with regard to partnerships with these entities, particularly as the list grows".