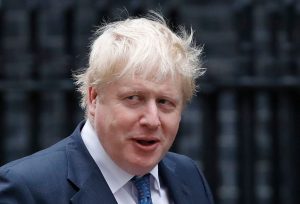 The UK is soon to have a "one metre plus" social distancing rule.
It's reported prime Minister Boris Johnson will relax the distance this week.
Dropping the current two metres to "one metre plus" will help schools, offices, pubs, and restaurants.
It will take effect from July 4th – a date social media has been calling "Independence Day".
It's hoped the new rule will open up the economy.
A hint on dropping the tight measure was given by Chancellor Rishi Sunak.
He said the PM's Tuesday review "will make an enormous difference" to businesses.
Meanwhile, Spain has announced that UK citizens can travel to the country from today (Sunday) without facing quarantine.
However, people returning to the UK will still have to self-quarantine for 14 days.