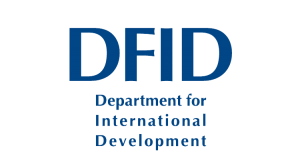 Prime Minister Boris Johnson is to merge the Department for International Development (DfiD) back into the Foreign Office.
DfiD has been independent for the last 20 years.
Mr Johnson said: "For too long frankly, UK overseas aid has been treated like a giant cashpoint in the sky, that arrives without any reference to UK interests."
However, it is said the loss of a stand-alone DifD will "jeopardise" Britain's position on the world stage.
The decision has been roundly criticised by three former Prime Ministers.
Tony Blair, Gordon Brown, and David Cameron all condemned the move.
Mr Cameron said it would mean "less respect for the UK overseas".
The Government is to keep its statutory commitment to spending 0.7% of gross national income on overseas aid.
But the merging of DifD and the FO means a bigger connection between the Britain's aid, security, and commercial interests.
Labour leader, Keir Starmer, said: "Abolishing DfID diminishes Britain's place in the world.
"There is no rationale for making this statement today.
The Prime Minister should stop these distractions and get on with the job of tackling the health and economic crisis we currently face."