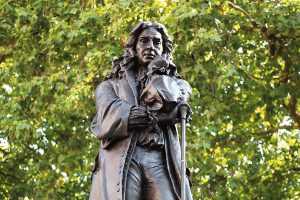 The statue of slave trader Edward Colston, torn down by protesters, has been recovered from Bristol Harbour.
The bronze has been removed to a "secure location" by the city council.
The recovery operation came a day after it was announced the statue would be displayed in a museum along with placards scattered around the empty plinth.
Bristol City Council wants the museum to tell the "the 300-year-old story of slavery through to today's fight for racial equality can be learnt about".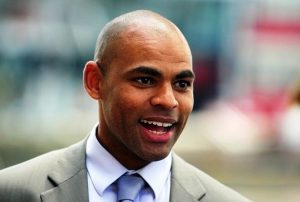 Mayor Marvin Rees
Mayor Marvin Rees added:
"The events over the last few days have really highlighted that as a city we all have very different understandings of our past.
"The only way we can work together on our future is by learning the truth of our beginnings, embracing the facts, and sharing those stories with others.
"This is why this commission is so important."
Colston's statue was erected in 1895.
The local merchant made a fortune in the 1600s working for the Royal Africa Company transporting slaves from West Africa to the West Indies and America.
Over the past years there has been disquiet about its prominence in Bristol.
Petitioners asked for it to be taken down.
Last Sunday protesters took matters into their own hands and toppled the statue – dragging it to the quayside.
Video: Bristol City Council
Early this morning we retrieved the statue of Colston from Bristol Harbour. It is being taken to a secure location before later forming part of our museums collection. pic.twitter.com/moRG8AnNYa

— Bristol City Council (@BristolCouncil) June 11, 2020