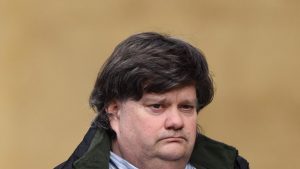 Carl Beech
A fantasist who claimed establishment figures were involved in a child abuse ring has been ordered to re-pay £23,960 made from his lies.
The money will go to his only living victim, the former Tory MP Harvey Proctor.
Carl Beech – police codename "Nick" – said Mr Proctor and other VIPs were engaged in sex parties, sexual abuse and the rape and murder of children.
He also falsely named to the police former Prime Minister Edward Heath, ex-Armed Forces chief Lord Bramall, and former Home Secretary Leon Brittan.
The allegations prompted the £2 million Operation Midland investigation.
Beech, 52, was later jailed for 18 years for perverting the course of justice and fraud.
He was also convicted of possessing child abuse images and voyeurism.
Mr Justice Goss, sitting at Sheffield Crown Court,  heard that Beech had assets consisting of a rundown property in Sweden, £16,560 cash in a bank account and a £1,000 watch.
The judge ruled that £23,960 – the amount he is assessed to have defrauded the Criminal Injuries Compensation Authority (CICA) of – should be confiscated and the cash paid to Mr Proctor.
Beech was warned that if he does not make the payment, he will serve another year in prison.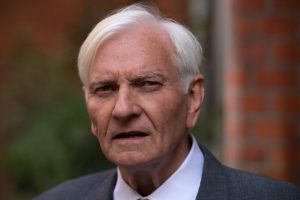 Harvey Proctor
After the hearing, Mr Proctor said: "It is full vindication."
Adrian Phillips, from the Crown Prosecution Service, said:
"The compensation money given to Beech was meant to support him following the extensive, sustained torture by high profile people that he made up and described to police
"Causing unimaginable distress to the men he falsely accused, and the families caught up in his deception, he gladly took money from the authorities knowing he had fabricated the entire tale.
"Confiscating this money will not undo the harm of his lies, but it is the final step in making sure that Beech does not profit from the shameful false allegations he made."
Beech is appealing against the 18-year prison sentence but has dropped a challenge against his convictions.