Channel 4 boss admits "dreadful" mistake over wrong Boris quote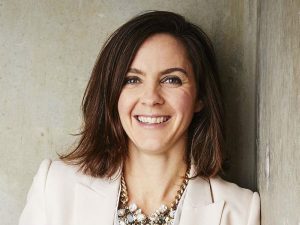 The head of Channel 4 admits the broadcaster made a "dreadful" and "inexcusable" error after misquoting Boris Johnson during the election campaign.
Alex Mohan said the mistake led to a difficult and "heated" relationship with the Government.
Channel 4 News had posted a viral video of Mr Johnson – the subtitles quoted him saying "people of colour".
In fact, he had said "people of talent".
Channel 4 apologised for the mistake.
Ms Mahon told the Sunday Telegraph: "There was a period during the election campaign where things got very heated.
"We had a dreadful error in what you might call 'people-of-colour-gate'.
"That was inexcusable.
"The use of social platforms probably evolved past our guidelines."
The broadcaster has now overhauled its guidelines for the use of social media.
Ms Mahon said relations with the Government have since "calmed, but there are still areas of tension.
Presenter Cathy Newman complained last week on her Twitter account that no Government ministers had appeared on C4 News.
She accused them of an "extraordinary lack of engagement".
And ITV's Piers Morgan regularly berates the government via Twitter for not "allowing" ministers to appear on Good Morning Britain.