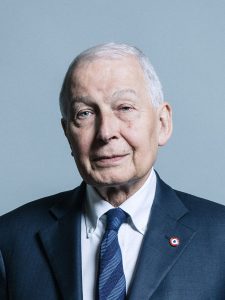 Former Labour MP Frank Field is set to take a seat in the House of Lords.
Mr Field, who was in the House of Commons for 40 years, is expected to sit as a crossbencher.
He left the Labour Party two years ago over alleged anti-Semitism with the group.
And he left Parliament in the December 2019 General Election.
Mr Field's elevation to the Lords comes after former Labour leader Jeremy Corbyn had three of his candidates blocked by the House of Lords Appointments Commission.
Mr Corbyn had nominated his former deputy Tom Watson, the ex-Conservative Speaker John Bercow and Carrie Murphy, who ran the leader's office.
Mr Field, 77, was the MP for Birkenhead.
He had widespread support in the Commons for his championing of the rights of the poor and welfare reform.
The Telegraph reports Mr Field is on a list of new peers.