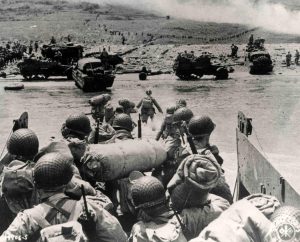 US troops storm Omaha beach
The 76th anniversary of D-Day tomorrow (Saturday) will be a virtual celebration of the WWII Normandy landings.
On June 6th, 1944 more than 160,000 allied troops beached in France as part of "Operation Overlord".
It was the largest amphibious assault in military history.
Taking the beachhead was pivotal in the defeat of the German army and ultimate victory.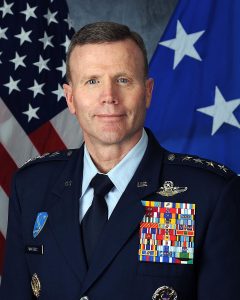 Gen. Tod D. Wolters, commander, U.S. European Command (USEUCOM), said:
"While we will never know every individual act of heroism that occurred on D-Day, we can pause to honour all the Allied forces who acted so valiantly 76 years ago.
"D-Day gave birth to modern-day, multinational operations and forged an unbreakable trans-Atlantic bond that stands ready to deal with security challenges today and into the future."
Every year, USEUCOM participate in D-Day commemorations in the Normandy region of France.
But, because of the COVID-19 pandemic, most D-Day anniversary events and ceremonies have been cancelled.
However, US F-15s fighter planes will fly over all five D-Day beaches – Sword, Omaha, Juno, Gold and Utah.
And Pointe Du Hoc – next to Omaha and a strategic position – will also be honoured.
American Rangers scaled the perilous Pointe Du Hoc cliffs to overrun and secure the heavily fortified German position.
USEUCOM has brought together eight military historians from the U.S., the U.K. and France for a virtual discussion about the multinational,
multi-domain nature of D-Day.
The event will be posted on June 6th on the command's social media channels:
www.instagram.com/eucomofficial.