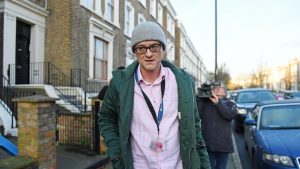 Dominic Cummings' breach of lockdown rules encouraged thousands of others to do the same, a poll reveals.
The YouGov survey found that one in five adults abided by the restrictions less diligently than the week before.
Of this group, one in three cited Mr Cummings as part of the reason.
Chris Curtis, political research manager at YouGov, said:
"It's clear that there are more people who are now willing to bend and break the rules, particularly younger people who polling shows have found lockdown particularly difficult.
"Some of this was inevitable, of course, as people's patience begins to fray over time.
"But it is clear the Cummings story hasn't helped and at the very least has given those who want to skirt the rules extra cover to do so."
The gradual relaxation of the lockdown might also have affected people's behaviour.
The survey found 29 per cent of 18 to 24-year-olds and 25 per cent of 25 to 49-year-olds are now following the lockdown rules less strictly.
Mr Cummings and his wife and four-year-old son left London during lockdown to "self-isolate" at his parents' estate in the North East.
The chief aide to Prime Minister Boris Johnson later took a day-trip to nearby Barnard Castle.
A police investigation found that Mr Cummings "might" have broken the lockdown rules.
However, no further action was taken.
Mr Johnson came under immense pressure to sack his key ally in Number 10 but refused – a decision that rocked approval ratings for the Government and himself.