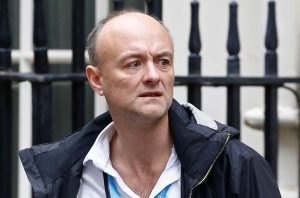 Prime Minister Boris Johnson has failed to quell disquiet in his party after defending his chief aide Dominic Cummings.
Despite standing by his man, saying he had "acted responsibly, legally and with integrity", there's growing anger among MPs.
Mr Cummings broke the Government's lockdown rules to drive 260 miles from London to his parent's home in the North East.
He took his wife and four-year-old son to self-isolate.
That trip is admitted, but Mr Cummings and Downing Street strongly refute allegations he made a second journey.
Mr Johnson fronted the daily Covid-19 briefing to show his support for his chief aide.
He said "any parent would frankly understand what he [Cummings] did".
He added that Mr Cummings had "no alternative" as "when both he and his wife were about to be incapacitated by coronavirus".
However, a growing number of Conservative MPs want Mr Cummings to go.
Paul Maynard, Blackpool North and Cleveleys, said he shared people's "dismay" at Mr Johnson's reaction.
He added: "It is a classic case of 'do as I say, not as I do'.
"It is not as if he was unfamiliar with guidance he himself helped draw up," he said.
"It seems to me to be utterly indefensible and his position wholly untenable."
Veteran Conservative Sir Roger Gale, North Thanet, told the Press Association:
"I'm very disappointed.
"I think it was an opportunity to put this to bed and I fear that now the story is simply going to run and run."
And, Tory grandee Lord Heseltine said it was "very difficult to believe there isn't a substance" in the allegations.
He told the BBC:
"I think these unanswered questions are now on the agenda.
"I don't think that this anxiety about the Government's position will end until we know the whole story."