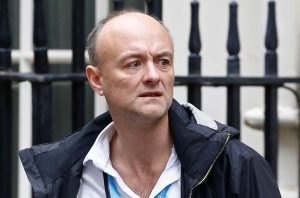 Pressure is mounting for Prime Minister Boris Johnson to sack his chief aide Dominic Cummings after he broke lockdown rules.
The police found Mr Cummings staying at his parents' house in Durham – more than 260 miles from his London home.
Officers from the Durham force called on March 31st.
They'd been "tipped off" someone from London was living in the house.
A spokesman said:
"Officers made contact with the owners of that address who confirmed that the individual in question was present and was self-isolating in part of the house.
"In line with national policing guidance, officers explained to the family the arrangements around self-isolation guidelines and reiterated the appropriate advice around essential travel."
At that time, the Government was telling people to stay at home – or risk fines for breaking the lockdown rules.
Political leaders have piled pressure on Mr Johnson to sack the 48-year-old strategist.
But a defiant Mr Cummings said in a statement he had behaved "reasonably and legally" after he developed the Covid-19 symptoms.
And he snapped at reporters when asked if the trip "looked good".
He said: "Who cares about good looks.
"It's a question of doing the right thing.
"It's not about what you guys think."
Meanwhile, SNP Westminster leader Ian Blackford said the chief aide's position was "completely untenable and he must resign or be sacked".
A Labour spokesperson said: "The British people do not expect there to be one rule for them and another rule for Dominic Cummings."
However, allies of Mr Cummings – a controversial figure within Number 10 – have said the political adviser won't be going.
One told the Press Association: "He [Cummings] isn't remotely bothered by this story, it's more fake news from the Guardian.
"There is zero chance of him resigning."
A fuller statement from Number read: