Make the next clapping for carers the last one, says originator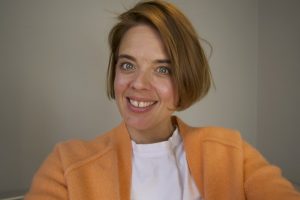 Annemarie Plas
The founder of "Clap for Carers" thinks the Thursday night appreciation should end – and soon.
For the last nine weeks millions of people have taken to gathering at 20.00.
They have been clapping, banging drums, playing instruments, and even letting off fireworks, to thank coronavirus front line workers.
But now originator Annemarie Plas thinks next week's homage should be the last.
Ms Plas, from the Netherlands, told the Press Association:
"I think it's good to have the last of the series next Thursday, because to have the most impact I think it is good to stop it at its peak.
"Without getting too political, I share some of the opinions that some people have about it becoming politicised.
"I think the narrative is starting to change and I don't want the clap to be negative.
"A clap is something normal people can do, showing our appreciation.
"But the power is not with us.
"We can give them respect but we are not signing the cheque – that falls on another desk."
Ms Plas suggest resurrecting the tradition in 2021 to mark a year since the coronavirus outbreak.