Sell the Mona Lisa for £45 billion to help struggling artists, says businessman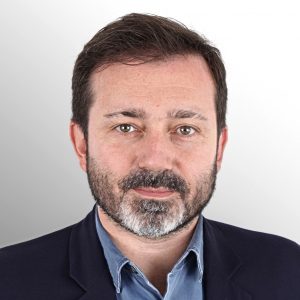 Stephane Distinguin
France should sell the Mona Lisa to help pay for coronavirus losses, suggests a businessman.
Stephane Distinguin said the picture could fetch £45 billion.
The money could even be used to help French artists through the economic wilderness of the Covid-19 pandemic.
Mr Distinguin – the founder of a tech company – admits his idea is "crazy".
He urged France, in an article for a French magazine, to "sell ​​the old to make the new, heritage for creation."
He wrote: "It is the mark of a nation that believes in its future and its artists."
"Day after day, we list the billions engulfed in this slump like children counting the fall of a stone into a well to measure its depth.
"We are still counting, and this crisis seems unfathomable."
He argued the 16th painting by Leonardo Da Vinci is "not critical" to the future of France.
And, he said "we have others [pictures]".
He wrote: "A painting is easy to move and therefore to hand over.
"In 2020, we have to get the money where it is.
"So, sell the family jewellery.
"The price is the crux of the matter and the main subject of controversy.
"The price has to be insane for the operation to make sense.
"I estimate that it would take no less than €50 billion (£44.7bn) to acquire the Mona Lisa.