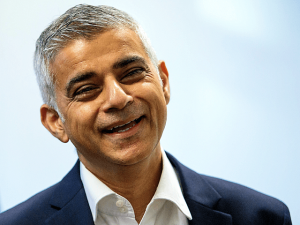 The London congestion charge is to jump to £15 a day.
The payment was suspended on March 23rd to help key workers during lockdown.
It is due to re-start next week at the old price of £11.50
But, following the Government's bailout of Transport for London (TfL), that will increase to £15 from June 22nd.
And the cost will be charged seven days a week – not the current Monday to Friday.
The evening period will be extended from 18.00 to 22.00.
The ultra-low emissions zone (ULEZ) will be re-introduced on Monday.
It was suspended at the same time as the congestion charge.
Drivers of older, more polluting petrol and diesel cars will £12.50 a day.
The new charges follow the Government's bail-out of TfL to the tune of £1.6 billion – a £1.1 billion grant and a £500 million loan.
Mayor of London Sadiq Khan said:
"We have just reached agreement with the Government on a funding package to allow TfL to run public transport safely in London for the next four and a half months.
"This was necessary because Covid-19 has had a catastrophic impact on TfL's finances – as it has on every transport provider in the UK.
"I want to be completely honest and upfront with Londoners – this is not the deal I wanted.
"But it was the only deal the Government put on the table and I had no choice but to accept it to keep the Tubes and buses running."