Police accuse Government of "wishy-washy" approach to lockdown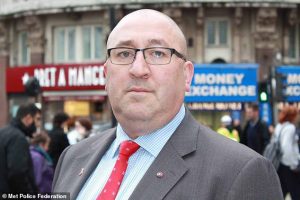 © MPF Ken Marsh
A police group that stands for 30,000 officers claims the Government's approach to Covid-19 has been "wishy-washy".
The Metropolitan Police Federation (MPF) has accused Number 10 of sending out mixed messages.
The MPF fears come as more people are ignoring the lockdown restrictions.
Ken Marsh, MPF chair, told BBC Radio 4:
"It needed to be firmer right from the beginning.
"It's been quite wishy-washy how we've gone about it.
"Had we been very stringent from the off – it is painful, but it's not overly painful in terms of what you're actually being asked to do – then I think we would have a better result now."
Traffic and mobile phone data show more people are on the roads and out and about.
The recent warm weather is a major factor for sun-seekers breaking the rules.