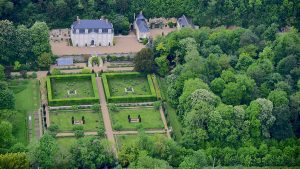 Chateau du Fourchette
Rolling Stones' Sir Mike Jagger is in self-isolation at his 16th Century French chateau.
The 76-year-old singer is locked down in Poce-sur-Cisse on the banks of the River Loire.
He bought the property in 1982 for more than two million French francs (about £260,000) with his then wife Jerry Hall.
The rock star slips away to the property for complete peace and quiet.
He has is own recording studios there.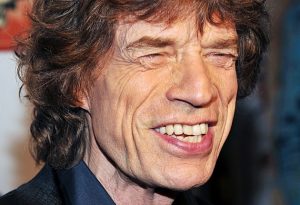 However, he has filmed a "mock" news item for "The Tonight Show starring Jimmy Fallon" to raise money for Save the Children.
The video finds Sir Mick, 76, strumming his guitar before being bid "Hey you there…"
Jolted into action he then fixes a door frame with a hammer, cuts vegetables and cooks, digs the garden, prunes the roses and herds some errant sheep.
There's even a keep-fit session of "Jumpin' Jacks" to show he is well on the way to recovery after heart surgery last year.
The clip was posted to YouTube with the caption:
"Mick Jagger provides a public service, on behalf of Save the Children, by illustrating how Jimmy and others can be productive while quarantining during the coronavirus pandemic.
Meanwhile, Sir Mick recently revealed The Rolling Stones are "raring to get back on stage" when it's safe to do so.
He tweeted: "We are raring to get back on the stage and as soon as that's possible we will be there!
"Keep your eyes on RollingStones.com for the latest updates.
"Stay safe, Mick."