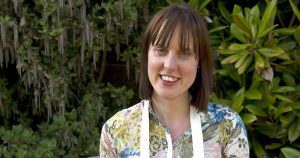 Great British Bake Off winner Frances Quinn has been "banned from Waitrose" after allegations of shoplifting.
Quinn, who won the show in 2013, was stopped by store detectives on suspicion of not paying for her shopping at Waitrose in Market Harborough, Leicestershire.
The police were called, and Quinn was questioned.
A Leicestershire Police spokesperson later confirmed a 38-year-old woman had been banned for entering the store.
The person added: "A woman had entered the shop and was detained when she tried to leave without paying for goods.
"She admitted her involvement to officers and the ­matter was dealt with by way of a community resolution."
A community resolution means there is no police record of the incident.
Quinn is yet to comment.