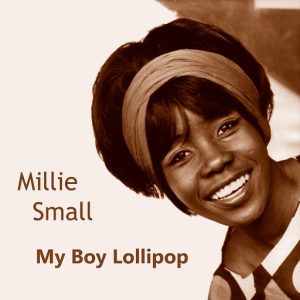 Millie Small who found fame with "My Boy Lollipop" has died. She was aged 73.
She suffered a stroke, said her friend and mentor Chris Blackwell.
"My Boy Lollipop" was a 1964 worldwide hit and one of the top-selling ska songs of all time.
Blackwell described Millie as "a really sweet person", "very funny" and "really special".
He told the Jamaica Observer:
"I would say she's the person who took ska international because it was her first hit record.
"It became a hit pretty much everywhere in the world.
"I went with her around the world because each of the territories wanted her to turn up and do TV shows and such, and it was just incredible how she handled it.
"She was such a sweet person, really a sweet person.
"Very funny, great sense of humour. She was really special."
Blackwell – who went to found Island Records – discovered Millie in Jamaica.
He persuaded her father – a sugar plantation overseer – to let him take her to England and make her a star.
Millie had said: "I hadn't planned on being a star, but I always wanted to be a singer, and I felt like it was my destiny to go to England."