ITV takes an advertising hit as profits fall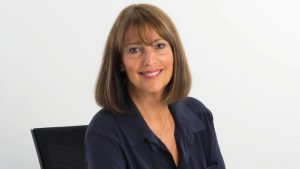 ITV Chief Executive Dame Carolyn McCall
ITV has seen a 7% fall in takings in the first three months of this year.
The drop comes before the worst impact of coronavirus sparked a 42% in advertising revenue last month.
Despite people watching more television as the lockdown enters its seventh week, lost programmes have hard hit the broadcaster.
It had to pull out of the Euro 2020 football championships.
And, it's cancelled the next production of money-spinner Love Island.
There's also the imminent danger of ITV Studios – a successful arm of the company – not being able to make new shows.
Social distancing has made it impossible for film crews to work on set and location.
Total external revenues in the first quarter of the year fell 7% to £694 million with ITV Studios down 11% at £342 million.
Advertising revenues increased 2% in the period while online revenues grew 26%
Chief executive Dame Carolyn McCall said:
"ITV has taken swift and decisive action to manage and mitigate the impact of Covid-19, by focusing on our people and their safety, and by continuing to reduce costs and tightly manage our cashflow and liquidity."
ITV said there was worldwide demand for its shows as other broadcaster were also struggling for content.
And the recently launched BritBox – an online catch-up service – was showing good numbers in free-trials and subscriptions.
ITV is looking to strip £60 million from costs this year.