TV presenter John Stapleton thanks people for their support after wife dies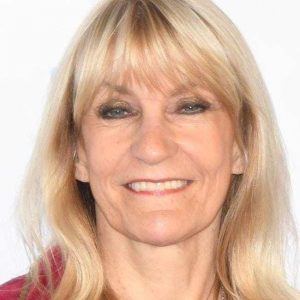 Television presenter John Stapleton has thanked the hundreds of people for their support after his wife Lynn Faulds Wood died.
Former BBC Watchdog star Lynn died after a "massive stroke".
She was aged 72.
It's said she fell ill only moments after clapping for NHS and frontline workers on Thursday evening.
Husband John said: "Huge thank you to the hundreds and hundreds of people who have paid tribute to Lynn.
"A wonderful mother to Nick, a loving and hugely supportive wife to me and a campaigning journalist on so many fronts who really made a difference to the world we live in.
"We'll miss her always."
In a statement Lynn's family said:
"Having suffered a massive stroke last night and a subsequent bleed on the brain, presenter and journalist Lynn Faulds Wood passed away peacefully at 12 noon today with her husband John Stapleton and son Nick at her bedside."
Lynn also worked for ITV's World in Action and GMTV.
Tributes have poured in from across the world of television and beyond.
BBC newsreader Sophie Raworth said:
"I have known Lynn since I was 14.
"She has lived next door to my parents for decades.
"She inspired me to become a journalist.
"She has been the most wonderful, generous, kind friend to me and my family for such a long time. Can't believe she has gone."