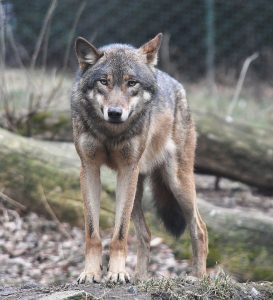 A wolf has been spotted and pictured in Normandy, France for the first time in more than 100 years.
European grey wolves returned to France from Italy in the 1990s after being hunted to extinction 60 years earlier.
But none has come this far north on the Channel coast.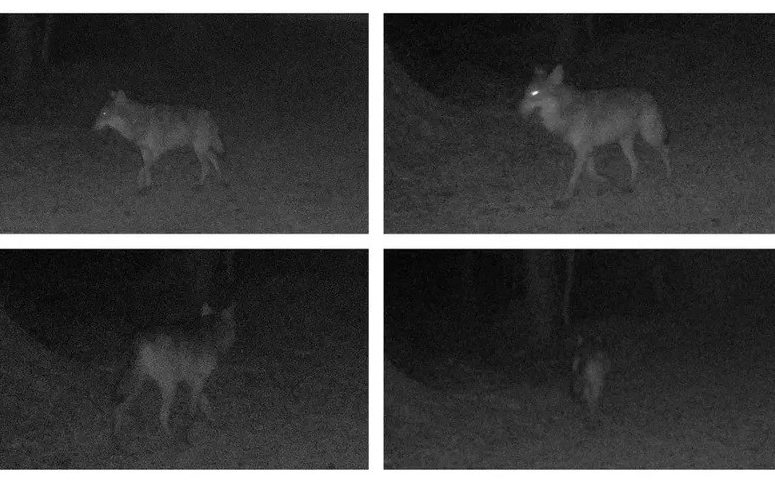 Wolf photographed in Normandy
The migration comes as UK conservationists are calling for some of Britain's long-lost animals to be returned to nature.
Last week Dr Craig Bennett, head of the Wildlife Trusts, suggested the Brown Bear could be reintroduced to the countryside.
He said: "Nature is shockingly depleted in this country, what we've got to do is focus firmly on drawing a line in the sand, saying none can be lost and we have to focus on nature recovery.
"We want 30 per cent of our land and sea dedicated to nature in the UK.
"That brings our nature back, we want our nature back."
Beavers have already been successfully reintroduced to Britain.
It's estimated France now has more than 530 wolves.
They live in the Alps, the south-east and the east of the country.
Conservationists have welcomed the expansion of the wolf population.
But farmers are concerned about the loss of livestock and have demanded the right to cull the animal.
As an endangered species, the grey wolf is protected under EU law.