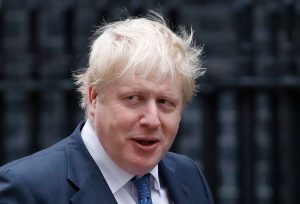 Prime Minister Boris Johnson failed to attend five COBRA meetings in the early days of the coronavirus pandemic.
It's said he failed to chair the meetings in January and February, reports the Sunday Times.
His absence has raised questions over the Government's response to Covid-19.
Pressure is also increasing for an exit plan as the country enters its fourth week of lockdown.
Number 10 spokesman moved quickly to defend Mr Johnson.
A spokesman said: "The Prime Minister has been at the helm of the response to this, providing leadership during this hugely challenging period for the whole nation."
The Sunday Times quoted an unnamed senior Downing Street aide for the absenteeism allegation.
The source said: "There's no way you're at war if your PM isn't there.
"And what you learn about Boris was he didn't chair any meetings.
"He liked his country breaks.
"He didn't work weekends.
"It was like working for an old-fashioned chief executive in a local authority 20 years ago.
"There was a real sense that he didn't do urgent crisis planning. It was exactly like people feared he would be."
However, Downing Street said the Government had been "working day and night to battle the virus, delivering a strategy designed at all times to protect our NHS and save lives".