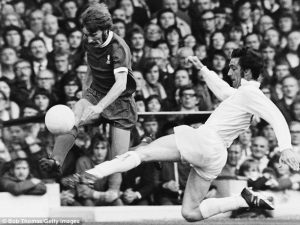 Norman "Bites Yer Legs" Hunter – one of the hardest men to play top league football – has died. He was aged 76.
The Leeds United player was the toughest tackling central defender ever to put the fear of God into forwards.
His bone shaker tackles were "perfectly" timed, leaving many a goal scorer writhing and rolling around in agony.
There used to be a joke about Hunter returning home after a game and his mum says, "that's a nasty leg you've got there Norman."
He replied, "Yes mum, and I don't know whose it is."
However, beneath the hard man approach, Hunter possessed silky football skills.
And, off the pitch he was a perfect gentleman.
Hunter, who died from coronavirus, also played 28 times for England.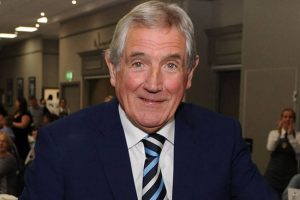 He was part of the victorious 1966 World Cup squad but failed to play – kept out by Bobby Moore and Jackie Charlton.
A Leeds United statement said:
"Leeds United are devastated to learn of the passing of club icon Norman Hunter at the age of 76.
"Norman was taken to hospital last week after being diagnosed with COVID-19 and despite continuing to battle and the best efforts of NHS staff, he sadly lost his fight earlier this morning.
"He leaves a huge hole in the Leeds United family; his legacy will never be forgotten, and our thoughts are with Norman's family and friends at this very difficult time."
Under manager Don Revie, Hunter was part of the famous Leeds squad that won two First Division titles.
He also picked up a winner's medal for the FA Cup, League Cup and two Fairs Cups.
In all, he made 726 appearances for Leeds United.
Speaking in 2013 Hunter said his one regret was that he never lifted the European Cup.
"Someone asked me if I was selling my shirt from that game [against Bayern] but I honestly don't know where it is," he added. "I was that upset that I don't know what I did with it.
"Medals don't mean much to me.
"For me it was about being at Leeds United and playing with that group of players and staff."
The Professional Footballers' Association said: "Football has lost a legend and we join the entire football community in mourning this loss."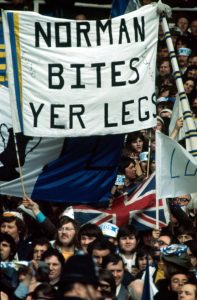 A banner from the Arsenal v Leeds United FA Centenary cup final 1972 – Leeds won 1-0