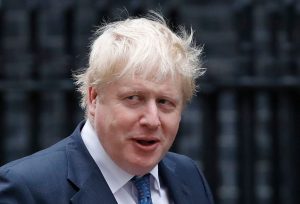 Prime Minister Boris Johnson has thanked the NHS for "saving his life".
In a video message posted on social media he said there was "no question" that the service had been "life-saving".
The PM was admitted to St Thomas' Hospital, London after testing positive for coronavirus.
He was having breathing problems, and, at one point, it was feared he might have to be placed on a ventilator.
Mr Johnson personally thanked the nurses – a number by name – who cared for him.
He said he struggled to "find the words" to express his gratitude.
He said he'd witnessed first-hand the "the pressure the NHS is under and the personal courage" of everyone working at the hospital.
He added: "It is thanks to that courage, that devotion, that duty and that love that our NHS has been unbeatable."
Mr Johnson gave extra thanks to two nurses who "stood by my bedside for 48 hours when things could have gone either way".
He said interventions made by Jenny from New Zealand and Luis from Portugal, were "the reason in the end my body did start to get enough oxygen".
He said: "For every second of the night they were watching, and they were thinking, and they were caring and making the interventions I needed.
"That is how I also know that across this country, 24 hours a day, for every second of every hour, there are hundreds of thousands of NHS staff who are acting with the same care and thought and precision as Jenny and Luis."