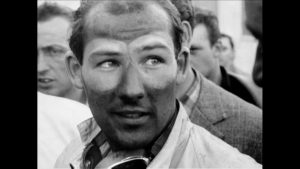 Iconic racing driver Sir Stirling Moss has died after a long illness. He was aged 90.
Sir Stirling raced for ten years in the 50s and 60s.
He is thought one of the greatest drivers never to have won a Formula One Championship.
He finished runner-up four times and came third three times.
In all, he won 16 Grand Prix.
Lady (Susie) Moss said:
"He died as he lived, looking wonderful.
"He simply tired in the end and he just closed his beautiful eyes and that was that.
"It was one lap too many."
Sir Stirling was a keen advocate of driving British engineered cars – a choice some claimed led to him failing to win the F1 title.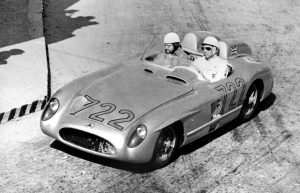 Moss and Jenkinson in the Mille Miglia
In 1955 he won the Mille Miglia – a gruelling 1,000-mile road race in Italy that was banned two years later for being too dangerous.
The victory for Sir Stirling and his navigator Denis Jenkinson has been described as the "most iconic single day's drive in motor racing history."
Sir Stirling retired six years later with a further 15 F1 wins under his belt.
In 1990 he was inducted into the International Motorsports Hall of Fame.
He was knighted by Prince Charles in 2000.
Current world champion Lewis Hamilton posted his tribute to Instagram.