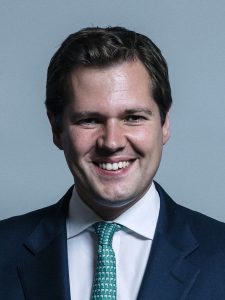 Cabinet minister Robert Jenrick, a leading voice in the Government's plea to stay inside, has travelled 150 miles to his second home.
Mr Jenrick, the Communities Secretary, has been at the forefront of the lockdown strategy campaign urging people to stay indoors and not travel.
His messages come as Easter and the warm weather encourage families and friends to gather.
Mr Jenrick, Conservative MP for Newark, travelled from London to his Grade 1 listed home in Herefordshire.
He was joining his family who'd moved out of London before the lockdown.
He said he and his wife considered the country home to be their main residence.
Only last this week Scotland's chief medical officer Catherine Calderwood was forced to resign after breaking her own "stay at home" rules.
She twice visited her second home on the Scottish coast during lockdown.
Mr Jenrick said: "My house in Herefordshire is the place I, my wife and my young children consider to be our family home.
"My family were there before any restrictions on travel were announced.
"I have been working in London on ministerial duties, putting in place the system to shield the group most vulnerable to coronavirus and organising the response at a local level.
"Once I was able to work from home it was right that I went home to do so and be with my wife and also help care for my three young children.
"By staying at home, we protect the NHS and help save lives.
"I will be staying at my family home until Government advice changes or if I am needed in person in Westminster before the parliamentary session resumes after the Easter recess."
It's also alleged Mr Jenrick dropped in on his parents in Shropshire.
He wrote on Twitter:
"For clarity – my parents asked me to deliver some essentials – including medicines.
"They are both self-isolating due to age and my father's medical condition and I respected social distancing rules."