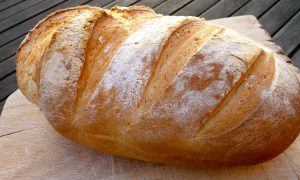 A motorist has been fined after driving 120 miles to London to buy a loaf of bread.
His car was stopped at 10.40 pm on the M1 while allegedly speeding at 110 mph.
He had two children in the back of the vehicle.
When asked by officers why he was driving during the coronavirus lockdown he said he was going shopping.
He was driving from his home in Nottingham to London – some 120 miles – to buy a loaf.
He said the bread was a pound cheaper in the capital.
Leicestershire Police gave the driver a notice for speeding.
He will appear in court at a later date.
They also issued a notice under the Health Protection Regulations 2020, which comes with a £60 fine.
The legislation came into force last month to give police powers to punish anyone flouting lockdown restrictions.