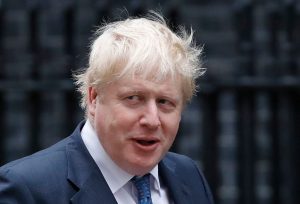 Boris Johnson has spent the night in hospital after his coronavirus symptoms persist.
Downing Street insists the Prime Minister's conditioned has "not worsened" – but he can't shake off the virus.
He will stay in hospital for "as long as needed".
He was admitted as a "precautionary step" on the advice of his doctor – rather than as an emergency.
Mr Johnson, 55, tested positive for the virus 10 days ago.
He has been in self-isolation inside his Downing Street flat.
A Number 10 spokeswoman said:
"On the advice of his doctor, the Prime Minister has been admitted to hospital for tests.
"This is a precautionary step, as the Prime Minister continues to have persistent symptoms of coronavirus 10 days after testing positive for the virus.
"The Prime Minister thanks NHS staff for all of their incredible hard work and urges the public to continue to follow the Government's advice to stay at home, protect the NHS and save lives."
Hundreds of thousands of well wishers have sent messages hoping for a speedy recovery.
Donald Trump started his White House press briefing saying Mr Johnson was "a great friend of mine".
He added: "I'm sure he is going to be fine, he's a strong man, a strong person."
Mr Johnson still holds the reins of being "in charge of the Government", a spokesman said.
However, Dominic Raab, the Foreign Secretary, will chair the daily Covid-19 meeting.
Mr Johnson's pregnant fiancée Carrie Symonds said she was "on the mend" after spending a week in bed after suffering coronavirus symptoms.