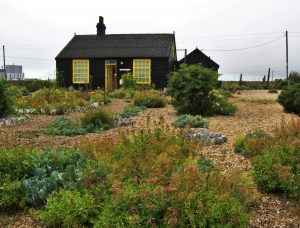 More than £3.5 million has been raised to save the seaside home and garden of film maker Derek Jarman.
It was the largest ever crowd funding campaign for the arts.
Trusts and foundations and the public contributed to the effort.
The Art Fund said there was also a "substantial personal donation" from artist David Hockney.
Campaigners said that Jarman's home – Prospect Cottage, sited on a shingle beach in Kent – and its superb garden, combined to make a work of art in its own right.
The campaign was launched 10 weeks ago by Jarman's friend, actress Tilda Swinton.
She said: "When we first launched this appeal, we were throwing ourselves into the void in the hope and faith that others might feel, as we do, that seeds planted with love make for a resilient and sustaining garden, even one grown amongst stones.
"What could be a clearer indicator of our collective commitment to a rich and inspiring future than this phenomenal response?"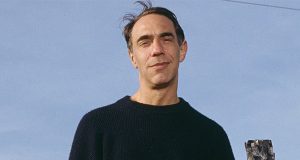 Derek Jarman
Jarman bought the small Victorian fisherman's cottage in 1986.
He lived there until his death in 1994.
After that it was carefully looked after by his long-time companion Keith Collins, who died two years ago.
The artist Tacita Dean, who asked the Art Fund to help save the cottage, said:
"I cannot express how delighted and moved I am that so many people have come together to protect this very special place."
The Art Fund can now purchase the cottage, conserve and maintain it, and fund a programme to include residencies for artists, academics, writers, filmmakers and gardeners.