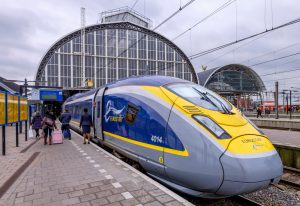 Eurostar has slashed the number of trains running between the UK and Europe.
As more countries close borders, the rail operator has cut its service to just ten trains a day.
It usually runs 56.
Mike Cooper, CEO of Eurostar, said:
"On behalf of everyone at Eurostar, thank you for your understanding at a difficult time.
"The situation is changing by the hour, and both you – our customers – and our teams are facing unprecedented challenges.
"We're working hard to maintain an essential service, keeping in mind that so many individuals, families and businesses are relying on us."
Eurostar will continue the operate between St Pancras, London and Paris and Brussels.