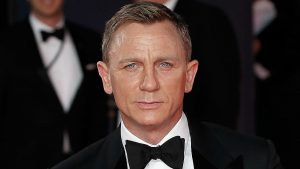 James Bond actor Daniel Craig will not leave his £125 million to his children.
The 52-year-old 007 said "inheritance is distasteful".
He said he'd spend his money and leave the rest to charity.
Craig has a daughter Ella, 28, from his first marriage to Fiona Loudon.
And, he has a two-year-old daughter with wife Oscar winning actress Rachel Weisz, 50.
Speaking to Saga magazine, he said:
"I don't want to leave great sums to the next generation.
"I think inheritance is quite distasteful.
"My philosophy is to get rid of it or give it away before you go."
The next Bond film – No Time To Die – has been delayed by the Covid-19 pandemic.
It was due for release next month (April) but has been put back to late November.