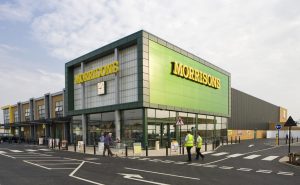 Supermarket chain Morrisons plans to create 3,500 new jobs to tackle the coronavirus crisis.
More than 2,500 order pickers and drivers will be taken on to boost its home delivery service.
And another 1,000 people will work in distribution centres.
Also, there will be more delivery slots for customers.
It's hoped the measure will help vulnerable people and those in isolation.
David Potts, Morrisons Chief Executive, said:
"We expect the days, weeks and months ahead to be very testing and we are determined to do our bit.
"These measures will support our very hard-working colleagues, enable us to provide more food to more people in their homes and create opportunities for people whose jobs are affected by the coronavirus."
Last week Morrisons vowed to pay small suppliers immediately to help support under-pressure cash flow.