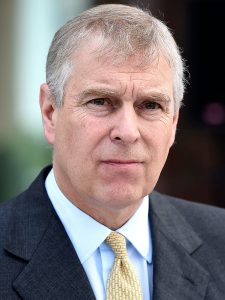 A beleaguered Prince Andrew has "completely shut the door" on co-operating with the Jeffrey Epstein sex trafficking investigation.
American lawyer Geoffrey Berman criticised the prince for failing to come forward and answer questions.
The prince had said he was "willing to help any appropriate law enforcement agency with their investigations if required".
However, Mr Berman, who is leading the inquiry into the sex allegations against the late Epstein, said:
"Contrary to Prince Andrew's very public offer to cooperate with our investigation into Epstein's co-conspirators, an offer that was conveyed via press release, Prince Andrew has now completely shut the door on voluntary co-operation and our office is considering its options.
"The original charges against Jeffrey Epstein contained a conspiracy charge, and we alleged that there were conspirators involved, and Jeffrey Epstein couldn't have done what he did without the assistance of others.
"I can assure you that our investigation is moving forward."
Mr Epstein hanged himself in his cell ahead of a trial for sex-trafficking charges.
Prince Andrew has vehemently denied accusations he had sex with a 17-year-old girl after being introduced by Epstein.
Buckingham Palace said: "This issue is being dealt with by The Duke of York's legal team.
"Buckingham Palace will not be commenting further on this particular matter."