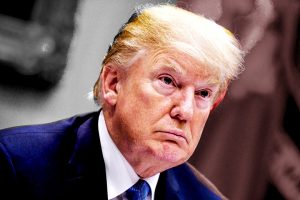 President Donald Trump has shut down all travel from mainland Europe to America to try to halt the spread of coronavirus.
Only the UK and Eire have been excluded from the restriction.
The strict measures will last for 30 days.
Mr Trump made his announcement from the Oval office only hours after world health officials declared Covid-19 a pandemic.
He blamed the EU for not acting quickly enough to address the coronavirus, saying US clusters were "seeded" by European travellers.
He added: "We made a lifesaving move with early action on China.
"Now we must take the same action with Europe."
There are 1,135 confirmed cases of the virus in the US, and some 38 deaths.
Mr Trump said America would monitor the situation to determine if travel could be reopened earlier.
The president said he was "marshalling the full power" of the government and private sector to protect the American people.