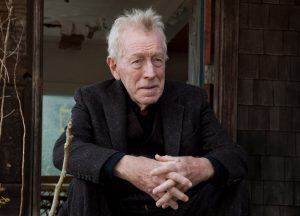 Oscar nominated actor Max von Sydow has died. He was aged 90.
The news was announced by his wife Catherine von Sydow, who married the actor in 1997.
She told Paris Match:
"It is with a broken heart and with infinite sadness that we have the extreme pain of announcing the departure of Max Von Sydow on 8 March 2020."
Over a sixty-year career von Sydow played some of the most iconic roles in cinema.
His most famous scene was in Ingmar Bergman's film The Seventh Seal in 1956.
Von Sydow's character Antonius Block plays chess with Death.
He also starred in The Exorcist as Father Merrin.
And he won a new generation of cinema fans in 1980 with his outrageously over-the-top performance as Ming the Merciless in Flash Gordon.
He continued to win praise as the Three-eyed Raven in Game of Thrones.
During his career, he received two Oscar nominations for his roles in Pelle The Conqueror and Extremely Loud and Incredibly Close.
He starred in more than 100 films and television series.
In 2002, the actor relinquished his Swedish citizenship to become a French citizen.
Von Sydow is survived by his wife Catherine, and his four children.